Minco's Lady Bulldogs came up short after two OTs to the Rush Springs Lady Redskins in the County Semi-finals. They will play OCA for third place on Saturday at 3:30. Go Lady Bulldogs!

Grady County Tourney update! Bulldog Basketball teams--boys & girls--advance to the semi-finals with wins on Tuesday. MHS girls will play Rush on Thursday at 7:00. Boys will play Alex on Friday at 8:15. Go Bulldogs!

Congrats to the JH Boys basketball team for claiming 3rd place at the JH Grady County Tournament on Saturday!

Minco's jr. high teams fell to Rush in the second round of County. Both the girls and boys will play for third on Saturday at Ninnekah. Girls play at 12:30 and boys play at 1:45. Go Bulldogs!

Basketball homecoming is Friday night! Jr. High games vs. Rush Springs begin at 4:00. Homecoming coronation is at 6, and high school games vs. Rush tip off at 6:30. Go Bulldogs!

Congratulations to Minco's Lady Bulldogs basketball team! They placed third at the Slick Hills Basketball Tournament last week!

Minco's Bulldog Basketball team is undefeated at 13-0! The boys claimed the Slick Hills Tournament championship on Saturday by beating Big Pasture! Go Bulldogs!

Basketball Homecoming Week is January 14-18! Get ready to dress up and show your Bulldog Pride! For the homecoming games, Minco plays Rush Springs on Friday, January 14. Jr. High games begin at 4:00. Be there! Crush Rush!

Follow the Bulldogs to Apache and the Slick Hills Basketball Tournament! MHS girls play Geronimo at 11:00 and the boys play Gracemont at 12:20 on Thursday, January 10. Go Bulldogs!

Bulldog Basketball will play in Apache's Slick Hills Tournament on January 10-12. Go Bulldogs!

Bulldog Basketball is back in full swing on Friday, January 4, at Alex! JV Boys game begins at 5:00. High School varsity games tip off at 6:30 at Alex.

Christmas break will begin on Friday, December 21. Classes will resume on Monday, January 7.
Middle and High School semester tests will be given on December 19-20. Students may be exempt from semester tests with the appropriate grade and limited absences/tardies. Your child should check with their teachers regarding their exemption in each class.
Check out our recent News article highlighting Minco's own Ry Schneider's rise to success as Oklahoma State's starting Center!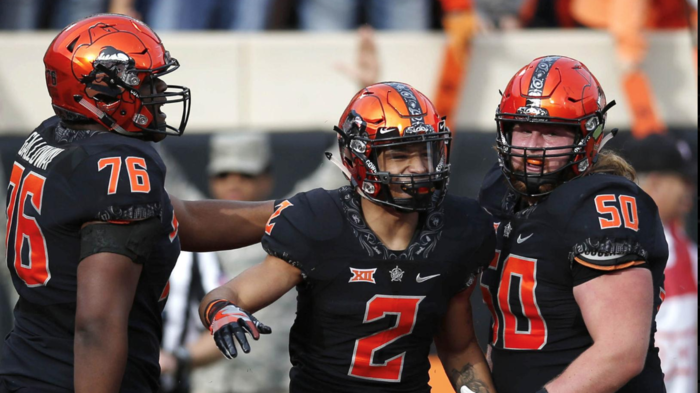 Minco Boys and Girls sweep Bulldog Classic Tournament!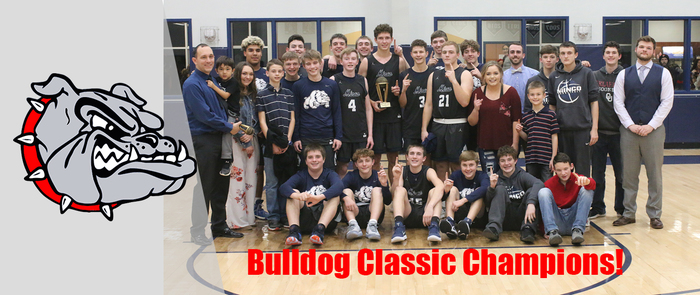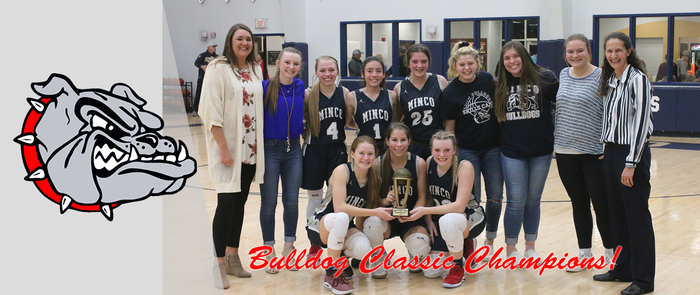 Weokie Foundation Scholarship due January 31st. Visit
www.weokie.org
and click the link on the front webpage. 25 scholarships will be given out in the amount of $2,000. Applicants must complete the online application and upload their essay no later than January 31, 2019.
Keystone Food Services has a job opening at Minco Schools! If you'd like to serve up smiles and delicious meals for the hungry bulldogs at Minco Schools, this job is for you! Contact Kevin or Kerry from Keystone at 405-612-9932.

Minco's Jr. High games vs. Am-Po have been moved to 4:00, Friday, December 14, at Am-Po. High school games vs. Am-Po will begin at 6:30 at Am-Po. Go Bulldogs! Beat the Panthers!